Description
To keep you safe, this most-practical of electric scooters is fitted as standard with front and rear disc brakes, front light and rear brake light. Ride comfort is assured with a padded adjustable seat that's spring loaded to absorb any bumps and big wheels with 12 inch tyres. For your convenience the scooter is fitted with a digital information display and horn. The frame is made from high tension steel with an ABS deck so it's super strong but light weight at only 17kg. It can carry up to 115kg. The sleek design has the lithium high capacity battery locked into the deck that can only be opened with the key. The front handlebars can be folded down and the seat removed for storage or if you wanted to fit it in your car.
VENTED DISC BRAKES & BIG 12" TYRES
  The vented disc brakes give extra stopping power while the big tyres give a smoother and safer ride. You can also see the spring loaded stand.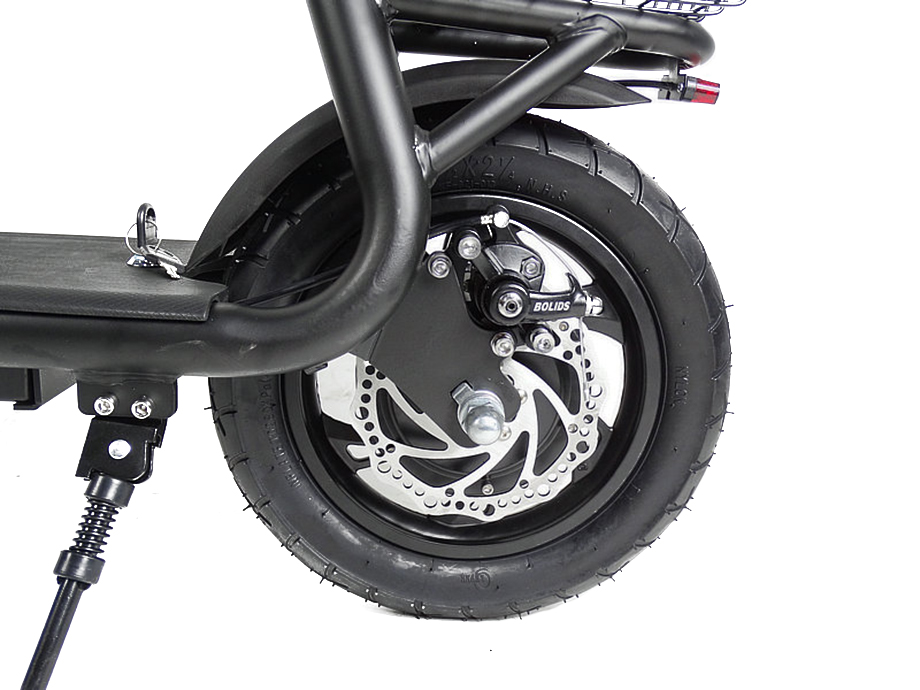 UPGRADED BATTERY
  This model usually comes as standard with a 4Ah battery but we have upgraded it to 8Ah to give an increased range of up to 30KM per charge.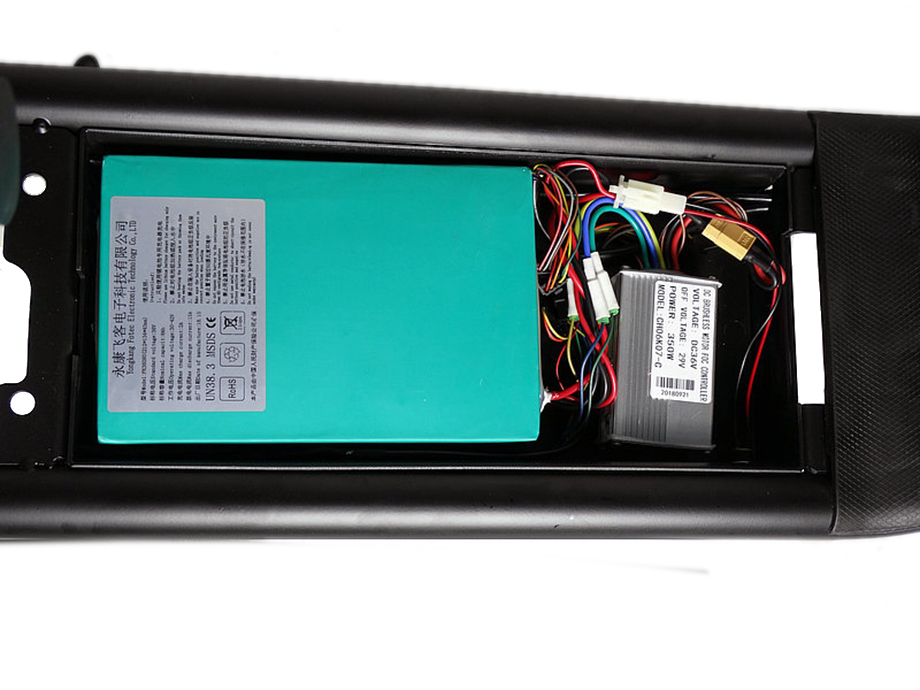 SECURE BATTERY STORAGE
  The battery is safely secured in the deck that can only be opened with the key.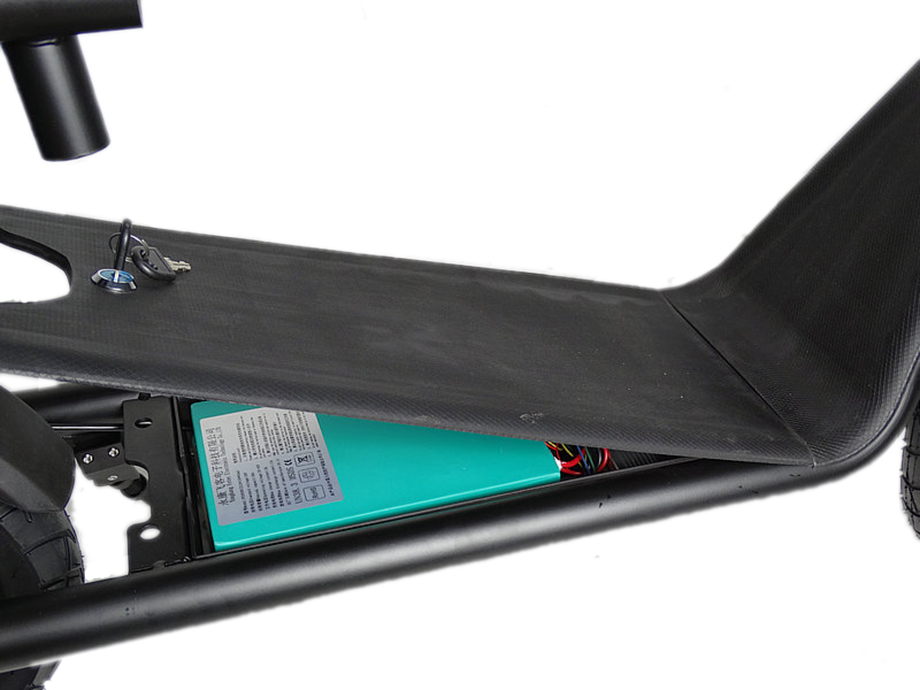 HIGH TENSION STEEL FRAME WITH ABS DECK
  It not only looks nice but is super strong while being light weight at only 17kg.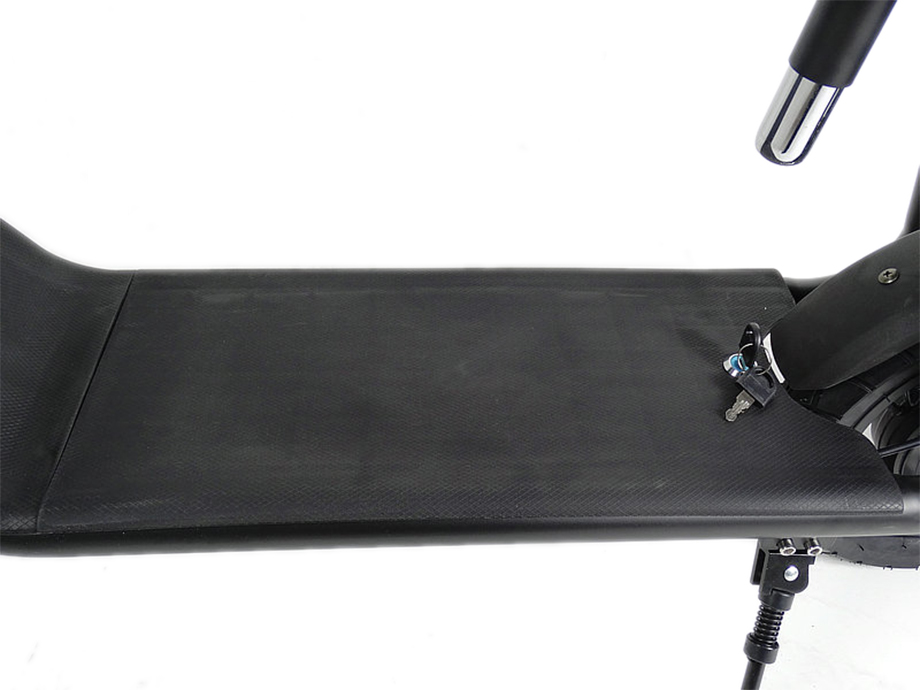 LARGE GROUND CLEARANCE
  Big ground clearance to deal with any pot holes or curbs to ensure a safer drive.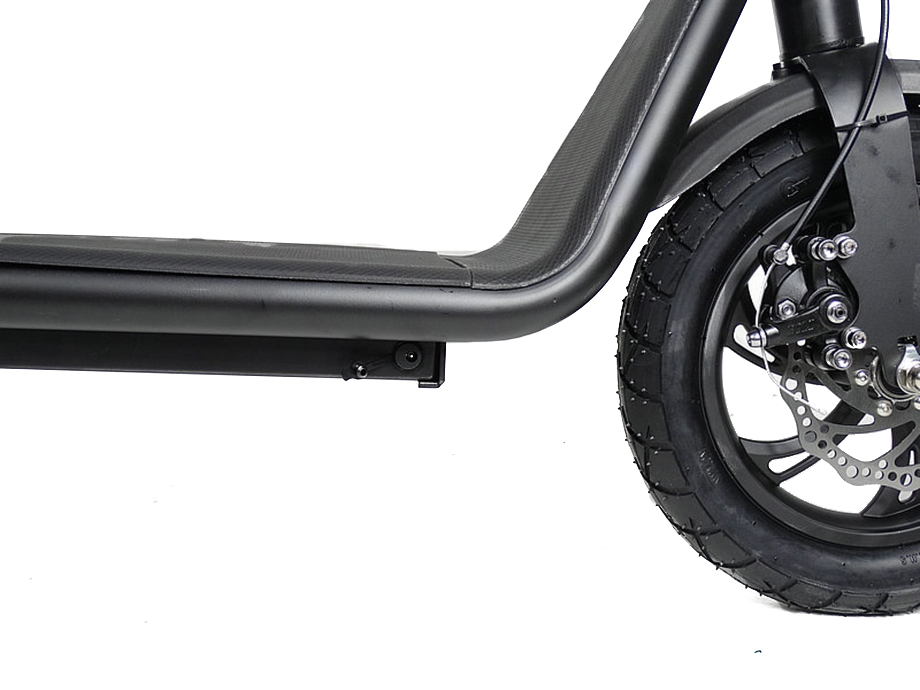 SLEEK DESIGN
  Stylish rims and modern design finished in a cool black.
REMOVABLE HANDY BASKET
  A practical basket with closing top.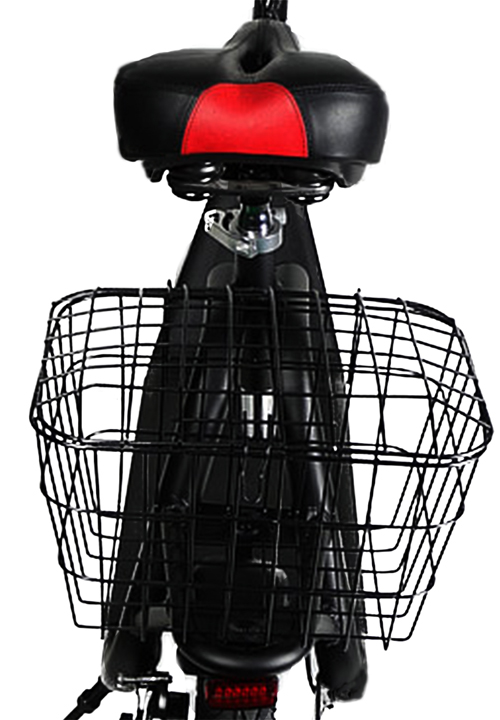 BRAKE LIGHT
For a safer drive.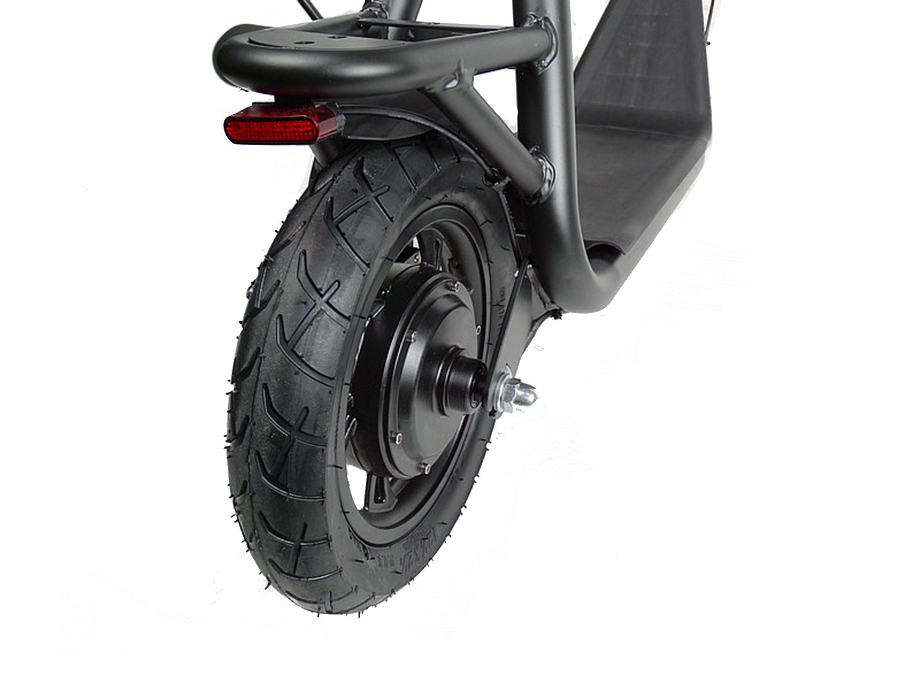 BATTERY CHARGER
36V CE approved charger.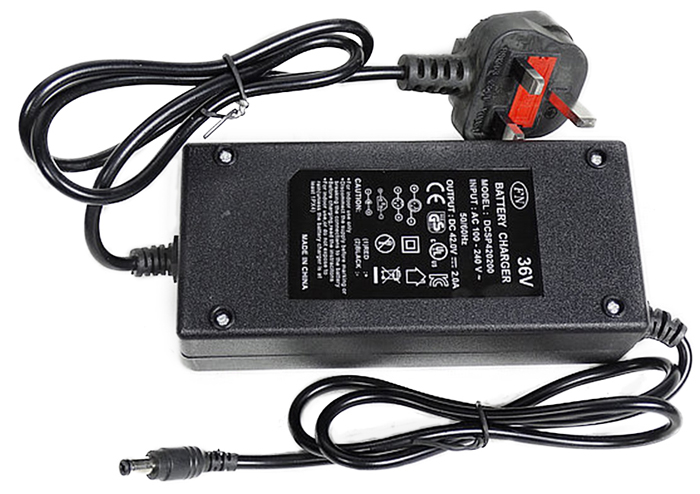 LCD DISPLAY
 LCD digital display with lots of useful information including remaining battery power.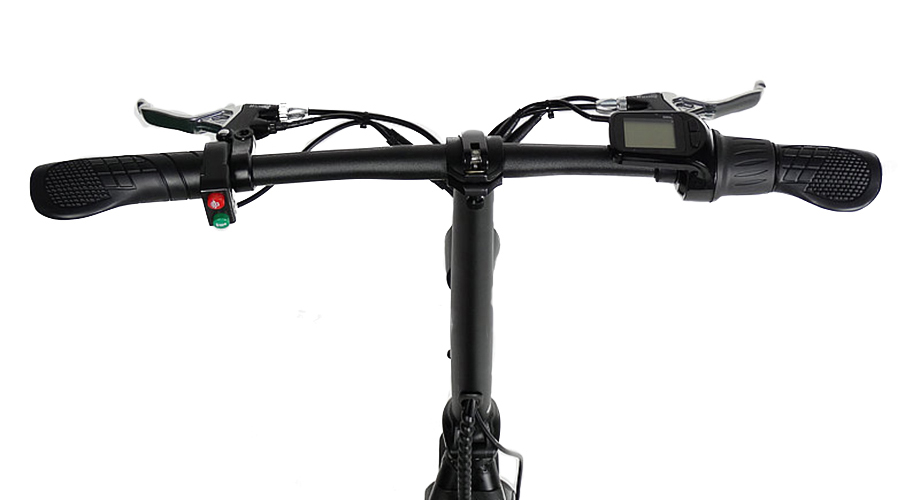 Reviews
Great little scooter
Great little scooter.
Only negative was that there was no instructions to put it together.
I am a 61 year old female, managed to do it myself but it was a struggle.
Just getting used to using it but I am pleased that I can now go out with my husband to walk the dog.
My knees have OA so cannot walk very far and this allows me to be able to continue to go with them on walks.
Worried dinosaur tries to get mobile!
The booklet was translated from Chinese. So it was a bit scary assembling it. Since I'm over 55 I need someone with me to operate it. At 30mph?
Had a tentative go along pathway. I am disabled with arthritis knees and spine.
I will be using it as a power jogger until I find the courage to get feet up on footrest....but I am so very excited. I will be able to take my dogs out to the woods and wild places now. Need to try to get it in the boot next...it's a ford focus...I'm sure it will fit...thrilled to absolute bits...😊
Very natty fits in the car a good aid for anyone not so agile
Zipper M6
I am a dinosaur and bought it because I'm not as nimble as I used to be. It's an excellent scooter, Sturdy and strong but still light enough to put in the boot of my car can't see any downside thank you very much
Zipper is zippy nippy scooter
Glad a chose zipper lovly to ride very gud speed comfy came day after order love it thank you mini bikes off road reccomend to everyone