Description
Wulfsport Cub LA Junior Motocross Boots



Wulf is one of the UK's top-selling off-road race & leisurewear manufacturers. Founded in 1980, Wulfsport manufactures an extensive range of products that are hard-wearing & practical, meeting the needs of professional, club, and social riders alike.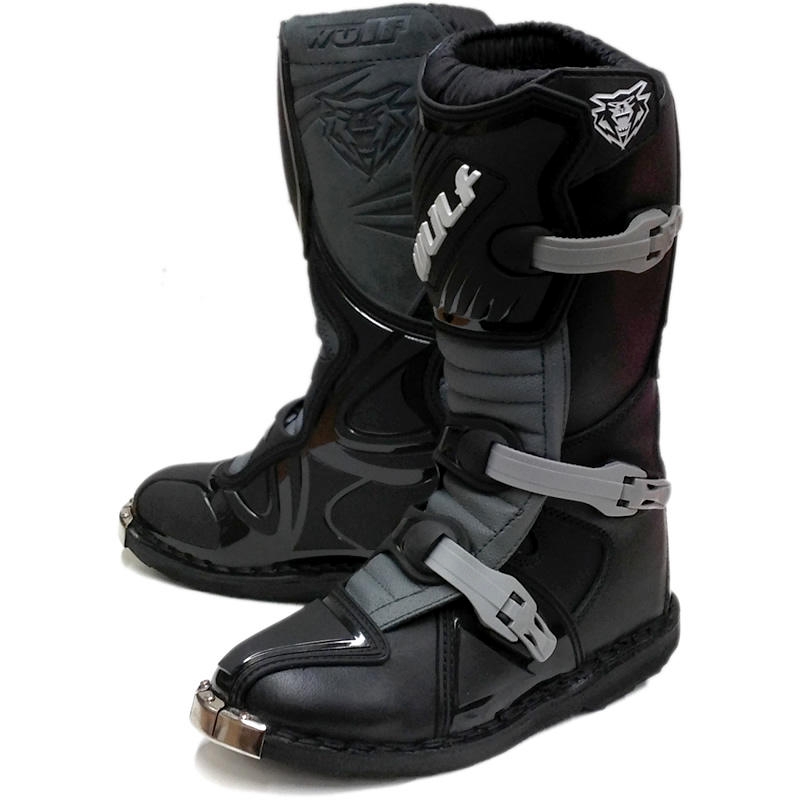 The Wulfsport Cub LA Junior Motocross Boots are fantastic junior off-road boots and perfect for developing confidence at an early age with the feel of strength and stability. Learn how to ride off-road with all the proper gear from word go and be confident with the knowledge that your kids are well protected. These fully armored off-road boots not only offer superb protection in areas such as the shin, ankle, and calf but fit comfortably allowing you to ride smoothly with fewer distractions and discomfort. You can even kit yourself out in matching or complementary pants gloves and helmet.
Junior Motocross Boots
Polyurethane armored shin, ankle, calf, shifter, and side
Multi compound anti-slip sole
Easy fit buckle closing mechanism
Replaceable polyurethane buckles
Suede leather heatproof guard
Steel toe guard
Steel sole shank
Complete double stitched construction
Comfort Velcro gusset closure
Available in sizes:
EU35 – UK3
EU36 – UK3.5
EU37 – UK4
EU38 – UK5
EU39 – UK6
The Wulfsport range is tried & tested regularly at the top level providing official recognition of their high-quality products.
al, club and social riders alike.
Reviews
Kids mx boots
Great service didn't have the boots I ordered in size wanted tried getting same boot just different colour.
Ended up with new style boot after contacting very happy really fast delivery will be ordering again
False advertisement
Not happy Boat motorbike boots received Wellington boots 👎
This was an accidental packing error, your boots were sent the very next day and we let you keep the wrong boots as an extra.